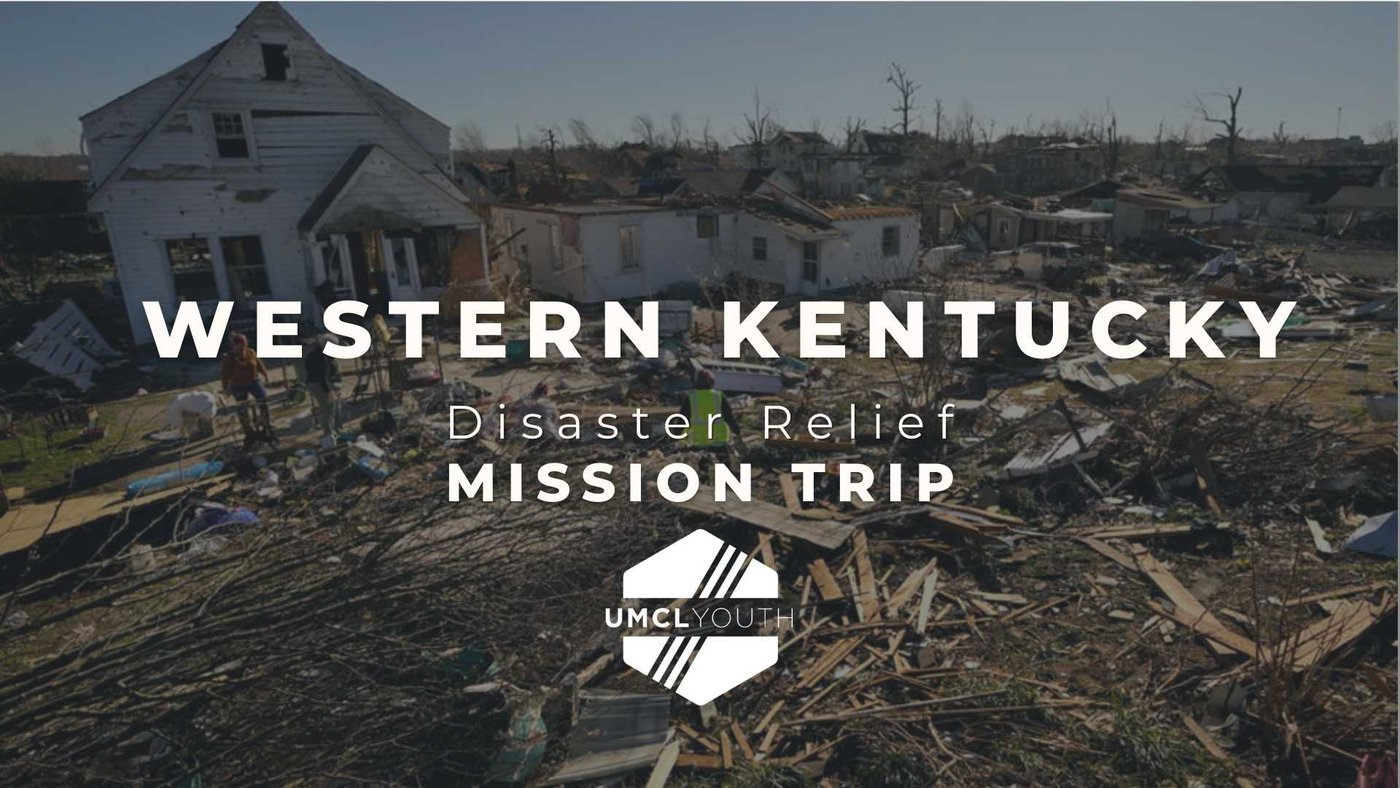 ABOUT:
What better opportunity to kick off your summer than serving others!
I am sure you are aware of the devastating Tornadoes that swept the western area of Kentucky. This year we want to respond to the call of loving our neighbor by traveling to the affected area and blessing the community by helping with house repairs and disaster relief to help affected families rebuild their lives.
All students and their friends are welcome to serve and spend an unforgettable week with us!
Included are:
• Opportunities to serve the local community to build back their communities.
• Live worship and fun youth-oriented services
• Game nights and ice cream runs
• Fellowship with local neighbors and other youth teams from different parts of the country.
• A full day of fun to enjoy local attractions.
join us for the info meeting on Thurdsday, February 17th at 7pm. Upstairs in the education wing, or via zoom
Because times are uncertain, you can register now without any money down
We will be joining Team Effort in the Western part of Kentucky
Western Kentucky is filled with incredible people who are in need of help whether it is from the tornados that devastated the state or the poverty-stricken areas. There will be building opportunities ranging from tornado disaster relief to home repairs.
Cost: $329 per person. We also offer scholarships and discounts for siblings. Please contact Gonzo for details.
Info Meeting: February 17th at 7pm. Join us online or in-person at UMCL.
Deadline for registration: March 15th
Mission trip date: June 12th-18th - We will be leaving Sunday at 7am and returning Saturday afternoon.
Who can be part of this trip? All young people from 6th to 12th grade that want to serve others and other adults that want to join us as volunteer leaders. please contact Gonzo!
What kind of work will students be doing? Mostly construction and house repairs. But also some relationship-building ministries and community development. No experience is needed as there will be experts guiding every step.
LODGING


Groups will stay in a facility in large classrooms of a school. On-campus, there will be a dining hall, gym, ball field, activities, and Chapel. All meals are provided except two lunches and two dinners during free time.
AREA ACTIVITIES
Similar to last year, Friday will be our fun-free day where we will get to enjoy a local attraction as a group.
Options are:
Kentucky Lake
Museums
Fort Massac State Park
Bob Noble Park Atomic City Family Fun Center
Venture River Water Park
Six Flags in St. Louis
Holiday World Amusement Park
PACKING LIST:
Work clothes (clothes you wouldn't mind getting dirty)
Athletic shoes/work shoes (no open-toed shoes/thinly soled shoes )
Clothes for free time and evening programs
Refillable water bottle
Bathing suit (modest one-piece bathing suits only)
Bible, pencil/pen
Sleeping bag or twin-sized linens and pillow
Toiletries & bath towel
Insect repellent
Flashlight
Work gloves
Hat
Sunscreen
Themes For The Week:
Merica Monday
Tie-Dye Tuesday
Work Shirt Wednesday
Half-Day Hat Day