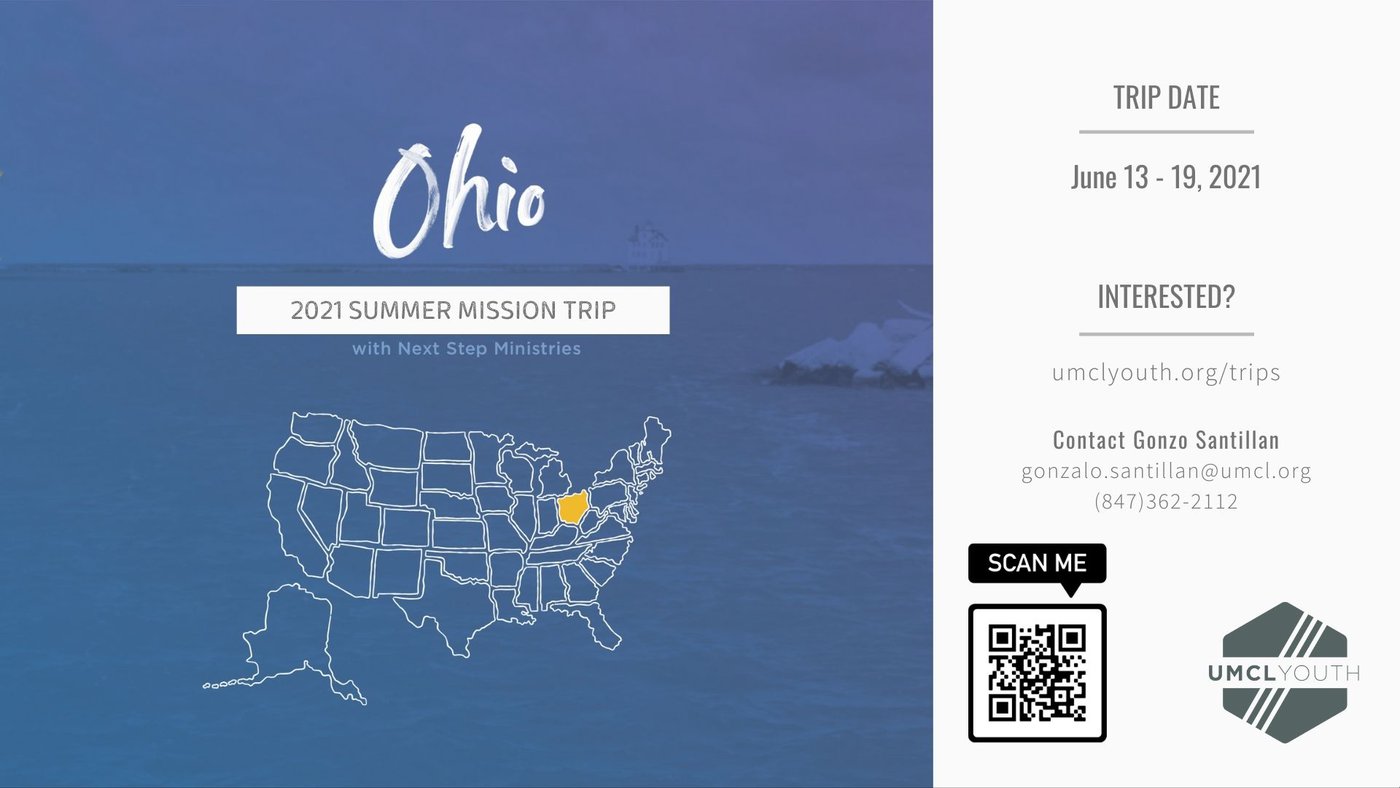 ABOUT:
What a better opportunity to kick off your summer than serving others! We had to postpone this year's mission trip. That's why we are even more excited about this one.
All students and their friends are welcome to serve and spend an unforgettable week with us!
Included are:
• Opportunities to serve the local community with home repair
• Live worship and fun youth-oriented services
• Game nights and ice cream runs
• Fellowship with local neighbors
• A full day of fun to enjoy local attractions.
Because times are uncertain, you can register without any money down and you will still get a discounted rate until January 31
We will be going to Lorain County, Ohio!
Lorain County is a strong and diverse community in the midst of the rebuilding process. Our students will have the opportunity to serve families, with a focus on senior citizens, in Lorain County through home repair.
Cost: $399 until January 31st then $419
Deadline for registration: April 15th
Mission trip date: June 13th-19th - We will be leaving Sunday at 7am and return Saturday afternoon.
Who can be part of this trip? All young people from 6th to 12th grade that want to serve others and other adults that want to join us as volunteer leaders. please contact Gonzo!
What kind of work will students be doing? Mostly construction and house repairs. But also some relationship-building ministries and community development. No experience is needed as there will be experts guiding every step.
Feel free to check https://nextstepministries.com